Hotsprings How to Enjoy ONSEN
TRIPGRAPHICS, produced by "TripAdvisor", the world's largest review site on hotels, flights and other traveling needs , put up an article on "How to Enjoy ONSEN".
It is depicting "Onsen (hot spring / public bath) etiquette" and captioned in English and Japanese.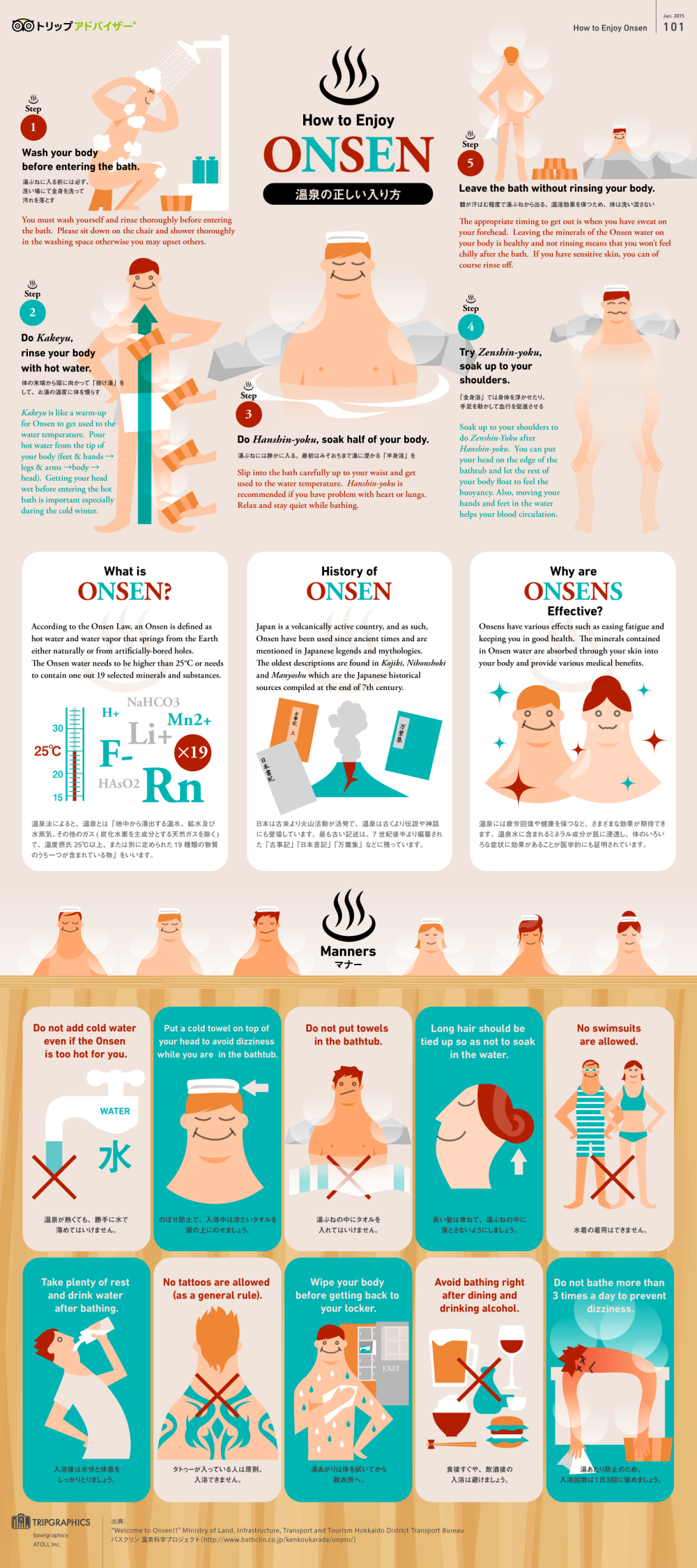 "Onsen etiquette" is described well; easy to understand and nicely covered.
Helpful material for anyone who is not familiar with Onsen culture in Japan!