Sightseeing Yakatabune Cruise: Route map 1
This map shows the "Tokyo Skytree Course" for Yakatabune boat cruise.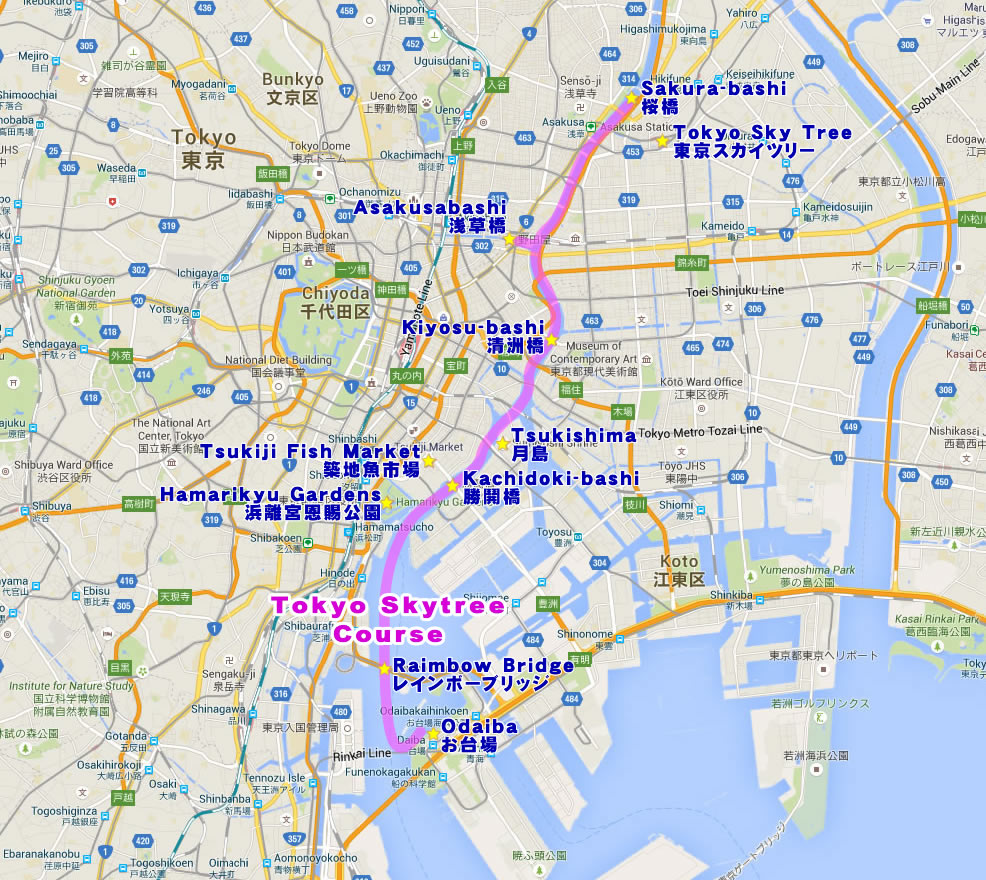 Yakatabune boat heads to Asakusa area on Sumida River
During Sakura (cherry blossom) season, you can enjoy the Sakura in bloom on its river banks.
Soon Tokyo Skytree comes up.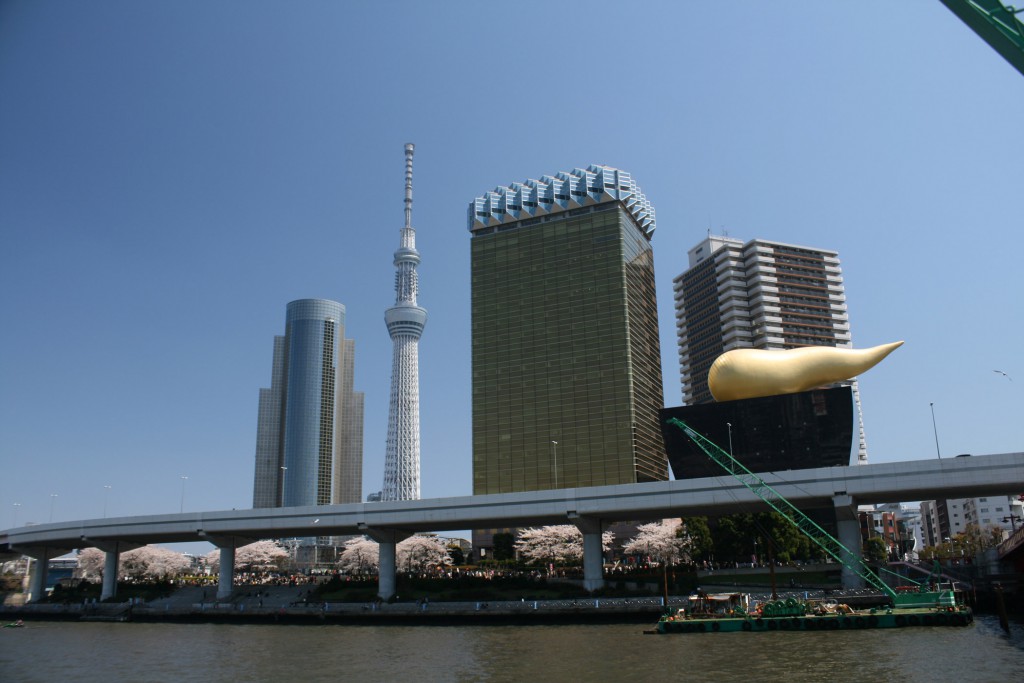 Skytree at night is also beautiful.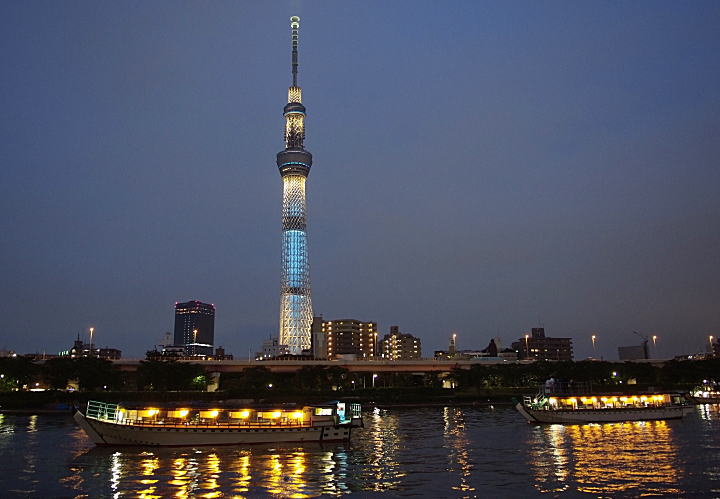 Then, it heads down toward Tokyo Bay, the Pacific Ocean.
Passing below several bridges of different shapes, the Raimbow Bridge at last appears!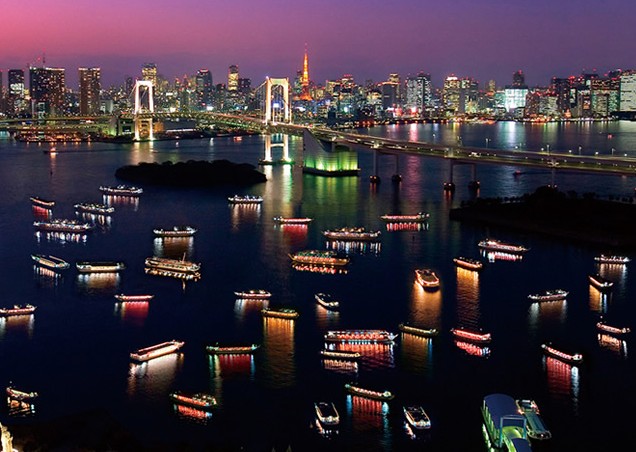 These bridges are lit up at night and so beautiful…