Ryokan Kaiseki Japanese Course Meal 会席料理
At traditional Japanese restaurants and hotels, Kaiseki Japanese course meal (会席料理/Kaiseki-ryori) can be ordered.
This is a typical meal at Enkai dinner at Ryokan Japanese inn on our plan.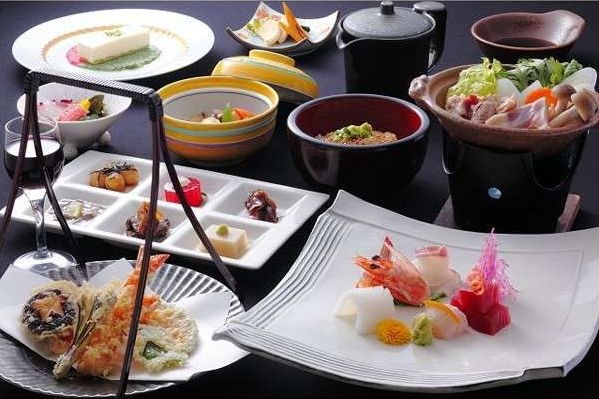 It is a wise choice for travelers coming to Japan.
You can enjoy all kinds of Japanese food in one meal!